Present Customers to Facilities with Custom Transportation Solutions
Business services are a recognisable subset of Economic services, and share their characteristics. The essential difference is that Business are concerned about the building of Service Systems in order to deliver value to their customers and to act in the roles of Service Provider and Service Consumer.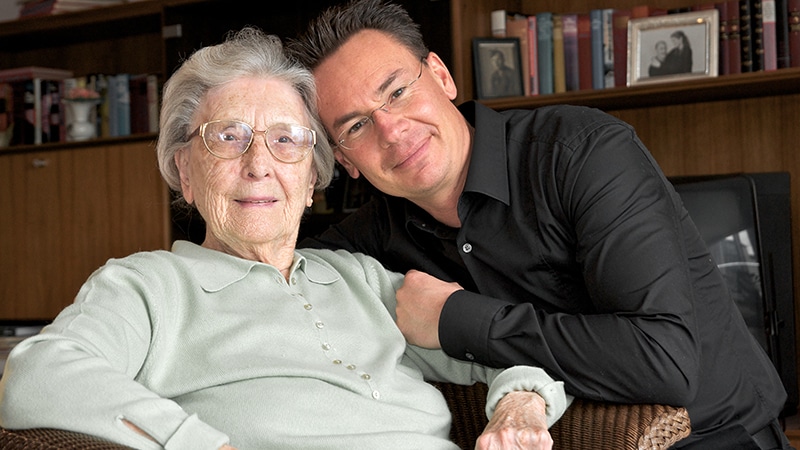 Increase Customer Satisfaction
Most products fall between these two extremes. For example, a restaurant provides a physical good, but also provides services in the form of ambience, the setting and clearing of the table, etc.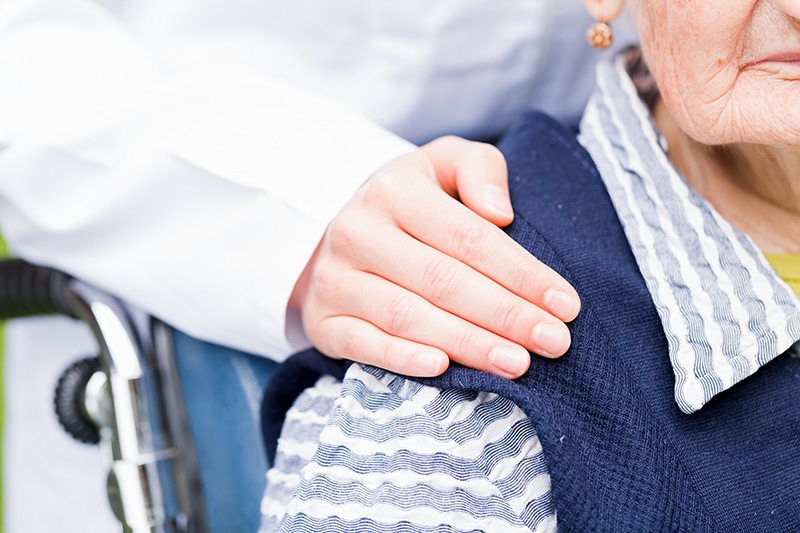 Economic Services
And although some utilities actually deliver physical goods — like water utilities which actually deliver water — utilities are usually treated as services.
[vcma_advancedtext advancedtext_textcolor="#5e5e5e" advancedtext_fontsize="16px" advancedtext_wordspacing="5px" advancedtext_lineheight="1.2″ google_fonts="font_family:Open%20Sans%3A300%2C300italic%2Cregular%2Citalic%2C600%2C600italic%2C700%2C700italic%2C800%2C800italic|font_style:300%20light%20regular%3A300%3Anormal" css_animation="flipInY"][/vcma_advancedtext]
Senior Cab Door thru Door Transportation Simplified
[vcma_advancedtext advancedtext_textcolor="#7c7c7c" advancedtext_fontsize="13px" advancedtext_wordspacing="1px" advancedtext_lineheight="1.8″ google_fonts="font_family:Open%20Sans%3A300%2C300italic%2Cregular%2Citalic%2C600%2C600italic%2C700%2C700italic%2C800%2C800italic|font_style:300%20light%20regular%3A300%3Anormal" css_animation="flipInY"]
Senior Cab focuses on the personal needs of its riders. Our mobile platform allows riders and facilities to easily book transportation to any venue. Easily Schedule and manage upcoming visits, rides and services. Enjoy peace of mind- Our drivers stay with the rider and helps with activities a the destinations. Our reporting system ensures no detail goes unnoticed or undocumented allowing riders to be more independent and enjoy the ride. Senior Cab is your trusted helping hand
[/vcma_advancedtext]
[vcma_fonticons icon_alignment="center" icon_type="linecons" icon_color="#020202″ icon_font_size="32px" icon_line_height="1.6″ vcmafonticons_title="Mobile Booking" vcmafonticons_title_fsize="16px" vcmafonticons_title_line_height="1.6″ vcmafonticons_title_letter_spacing="2px" vcmafonticons_titlecolor="#020202″ vcmafonticons_textcolor="#adadad" vcmafonticons_description_fsize="12px" vcmafonticons_description_line_height="1.6″ vcmafonticons_description_letter_spacing="2px" icon_linecons="vc_li vc_li-heart"]Fusce vehicula lacus elit, ac varius nulla placerat in. Etiam quis accumsan dui, id[/vcma_fonticons][vcma_fonticons icon_alignment="center" icon_type="linecons" icon_color="#020202″ icon_font_size="32px" icon_line_height="1.6″ vcmafonticons_title="Trip Planning" vcmafonticons_title_fsize="16px" vcmafonticons_title_line_height="1.6″ vcmafonticons_title_letter_spacing="2px" vcmafonticons_titlecolor="#020202″ vcmafonticons_textcolor="#adadad" vcmafonticons_description_fsize="12px" vcmafonticons_description_line_height="1.6″ vcmafonticons_description_letter_spacing="2px" icon_linecons="vc_li vc_li-like" css=".vc_custom_1575918520232{margin-top: 30px !important;}"]Fusce vehicula lacus elit, ac varius nulla placerat in. Etiam quis accumsan dui, id[/vcma_fonticons][vcma_fonticons icon_alignment="center" icon_type="linecons" icon_color="#020202″ icon_font_size="32px" icon_line_height="1.6″ vcmafonticons_title="Ease of Use" vcmafonticons_title_fsize="16px" vcmafonticons_title_line_height="1.6″ vcmafonticons_title_letter_spacing="2px" vcmafonticons_titlecolor="#020202″ vcmafonticons_textcolor="#adadad" vcmafonticons_description_fsize="12px" vcmafonticons_description_line_height="1.6″ vcmafonticons_description_letter_spacing="2px" icon_linecons="vc_li vc_li-display" css=".vc_custom_1575918529366{margin-top: 30px !important;}"]Fusce vehicula lacus elit, ac varius nulla placerat in. Etiam quis accumsan dui, id[/vcma_fonticons][vcma_fonticons icon_alignment="center" icon_type="linecons" icon_color="#020202″ icon_font_size="32px" icon_line_height="1.6″ vcmafonticons_title="Additional Services" vcmafonticons_title_fsize="16px" vcmafonticons_title_line_height="1.6″ vcmafonticons_title_letter_spacing="2px" vcmafonticons_titlecolor="#020202″ vcmafonticons_textcolor="#adadad" vcmafonticons_description_fsize="12px" vcmafonticons_description_line_height="1.6″ vcmafonticons_description_letter_spacing="2px" icon_linecons="vc_li vc_li-location" css=".vc_custom_1575918539552{margin-top: 30px !important;}"]Fusce vehicula lacus elit, ac varius nulla placerat in. Etiam quis accumsan dui, id[/vcma_fonticons]
[vcma_fonticons icon_alignment="center" icon_type="linecons" icon_color="#020202″ icon_font_size="32px" icon_line_height="1.6″ vcmafonticons_title="Certified Drivers" vcmafonticons_title_fsize="16px" vcmafonticons_title_line_height="1.6″ vcmafonticons_title_letter_spacing="2px" vcmafonticons_titlecolor="#020202″ vcmafonticons_textcolor="#adadad" vcmafonticons_description_fsize="12px" vcmafonticons_description_line_height="1.6″ vcmafonticons_description_letter_spacing="2px" icon_linecons="vc_li vc_li-user"]Fusce vehicula lacus elit, ac varius nulla placerat in. Etiam quis accumsan dui, id[/vcma_fonticons][vcma_fonticons icon_alignment="center" icon_type="linecons" icon_color="#020202″ icon_font_size="32px" icon_line_height="1.6″ vcmafonticons_title="Reliable" vcmafonticons_title_fsize="16px" vcmafonticons_title_line_height="1.6″ vcmafonticons_title_letter_spacing="2px" vcmafonticons_titlecolor="#020202″ vcmafonticons_textcolor="#adadad" vcmafonticons_description_fsize="12px" vcmafonticons_description_line_height="1.6″ vcmafonticons_description_letter_spacing="2px" icon_linecons="vc_li vc_li-paperplane" css=".vc_custom_1575918560588{margin-top: 30px !important;}"]Fusce vehicula lacus elit, ac varius nulla placerat in. Etiam quis accumsan dui, id[/vcma_fonticons][vcma_fonticons icon_alignment="center" icon_type="linecons" icon_color="#020202″ icon_font_size="32px" icon_line_height="1.6″ vcmafonticons_title="Detailed Reporting" vcmafonticons_title_fsize="16px" vcmafonticons_title_line_height="1.6″ vcmafonticons_title_letter_spacing="2px" vcmafonticons_titlecolor="#020202″ vcmafonticons_textcolor="#adadad" vcmafonticons_description_fsize="12px" vcmafonticons_description_line_height="1.6″ vcmafonticons_description_letter_spacing="2px" icon_linecons="vc_li vc_li-study" css=".vc_custom_1575918572726{margin-top: 30px !important;}"]Fusce vehicula lacus elit, ac varius nulla placerat in. Etiam quis accumsan dui, id[/vcma_fonticons][vcma_fonticons icon_alignment="center" icon_type="linecons" icon_color="#020202″ icon_font_size="32px" icon_line_height="1.6″ vcmafonticons_title="Communicate with Drivers" vcmafonticons_title_fsize="16px" vcmafonticons_title_line_height="1.6″ vcmafonticons_title_letter_spacing="2px" vcmafonticons_titlecolor="#020202″ vcmafonticons_textcolor="#adadad" vcmafonticons_description_fsize="12px" vcmafonticons_description_line_height="1.6″ vcmafonticons_description_letter_spacing="2px" icon_linecons="vc_li vc_li-params" css=".vc_custom_1575918586013{margin-top: 30px !important;}"]Fusce vehicula lacus elit, ac varius nulla placerat in. Etiam quis accumsan dui, id[/vcma_fonticons]